Dr. P. K. Mishra was born on 12th June 1956 at Puri in Odisha. He did his graduation from Orissa University of Agriculture and Technology (OUAT) in 1978, M. Tech (Soil and Water Conservation Engineering) from IIT, Kharagpur in 1980 & Ph. D in Agricultutral Engineering in 1990 (in collaboration with Univ. of Karlsuhe, Germany) from Indian Institute of Technology (IIT), Kharagpur. He has an exemplary academic career as a student, researcher and a professional in Soil and Water Conservation Engineering. He studied at University of Karlsruhe, Germany for his Ph.D work under DAAD fellowship from 1986-1988. He attended one week Professional Development program on Irrigation at Silsoe College, Cranfield Institute of Technology (CIT), UK in 1987. He participated in a six month advance training program on GIS and Hydrologic modeling at University of Georgia, Griffin and USDA, Temple, Texas, USA in 1995. He attended the workshop on "Modelling Farming Systems Decisions using Bio-economic Principles" and presented the work of ACIAR-9435 project in the workshop at Brisbane, Australia in 1998 (2 weeks program). He was trained for three weeks on GIS and simulation modeling in soil & water resources at Dept. of Natural Resources & Management (DNRM), QDPI, Queensland, Australia in 2002. He worked as a Visiting Scientist in the Institute for Hydromechanic (IfH) at Karlsruhe Institute of Technology (KIT), Germany for 45 days in 2010 and worked on simultaneous sluice and weir flow modeling.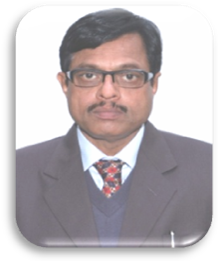 Before joining as Director, CSWCRTI, Dehradun on 18th January, 2012, Dr. P. K. Mishra was working as Project Coordinator (Dryland Research) at Central Research Institute for Dryland Agriculture (CRIDA), ICAR, Hyderabad from August 2008. He has more than 30 years of field and research experiences in different capacities: as SRA at IIT, Kharagpur (1980), Assistant Agricultural Engineer in Govt. of Odisha (1980-1989), Senior Scientist (1989-1998) and Principal Scientist (1998-2005) in the discipline of Soil & Water Conservation Engineering at CRIDA (ICAR), Hyderabad and Head, Central Soil & Water Conservation Research & Training Institute's Research centre at Bellary (2005-2008), Karnataka.
Dr. Mishra is the recipient of DAAD fellowship from Germany, best undergraduate student award by ICAR, New Delhi for securing 2nd rank in the undergraduate examination (Agril. Engg.) in 1978, Student Award from Indian Society of Agricultural Engineers (ISAE), New Delhi in 1980, Jawaharlal Nehru Award of ICAR, New Delhi in 1991 for Best Ph.D work in Engineering and Technology, Fellowship Award of Indian Association of Soil & Water Conservationists, Dehradun in 2007, K. G. Tejwani Award for Management of Natural Resources in 2007 from Indian Association of Soil & Water Conservationists (IASWC), Dehradun, SCSI "Gold Medal" Award by Soil Conservation Society of India (SCSI), New Delhi in 2008, Vasant Rao Naik Award 2010 of ICAR and Ground water Augmentation Award in 2011 (as a team member) from MoWR, GoI. He has 220 publications to his credit including 64 research papers in National and International journals of repute, 10 books, 39 book chapters, 29 papers in national and international proceedings, 8 popular articles, 17 bulletins and reports and 53 short communications.
Dr Mishra is the inventor of low cost, low discharge and rigid (without moving parts) baffle-sluice irrigation module for volumetric supply of water from field channel to the fields. His major contributions are in the area of drought management, documentation of ITKs relating to Soil and Water Conservation, Common Pool Resources (CPR) management, development of research watersheds, compilation of rainfed technologies and climate change research initiatives. Dr Mishra worked on various aspects of dryland agriculture and soil and water conservation (SWC) measures and compiled rainfed technologies for the benefit of extension workers in Andhra Pradesh. As a team leader he has developed a drought management plan with state-of-art software for use by district level officials in Andhra Pradesh. This work was highly appreciated by the World Bank officials. He documented indigenous technical knowledge (ITK) on soil and water conservation measures from different parts of India and brought out a useful publication. He addressed water related Common Pool Resources (CPR) and Natural Resources Management (NRM) issues through DFID, UK projects. He was involved with Australian scientists on ICAR- ACIAR research project on soil sustainability indicator at CRIDA, Hyderabad. He has extensively studied the resource loss characteristics using unique facilities like rainfall simulator and hydraulic tilting flume developed by him at CRIDA. He was involved in developing Soil Loss Tolerance maps of Andhra Pradesh and Karnataka State. Besides many institute projects, Dr. Mishra handled 20 consultancy and contract research (national and international) and programs during the last 20 years. Dr. Mishra organized many training, capacity building programs and workshops including the much acclaimed international training program on water harvesting for SAARC country participants in 2011. As the Secretary of Indian Society of Dryland Agriculture (ISDA), CRIDA, Hyderabad, he successfully organized the "National Symposium on Climate Change and Rainfed Agriculture" at Hyderabad. He is the Life Member of many National and International Professional Societies and reviewer of some importantly National and International journals.